Cicada 3301 Token
August 10, 2022
Cicada 3301 Token Helps a Disabled Child's Family
Today we learned the tragic story of a 5-year-old girl diagnosed with childhood-onset Huntington's Disease, a rare progressive and fatal neurodegenerative condition. With only a few years to live, family friends had established a fundraiser so the parents could spend quality time with their daughter and not have to worry about bills.
This situation fits Cicada 3301's charitable giving model. The executive team decided to allocate $400 worth of Cicada tokens to the Many Shoulders for Terri, Connor and Brigid GoFundMe.
https://www.gofundme.com/f/many-shoulders-for-terri-connor-and-brigid
Please join us in giving compassionate assistance to this lovely family. Thank you for your kindness.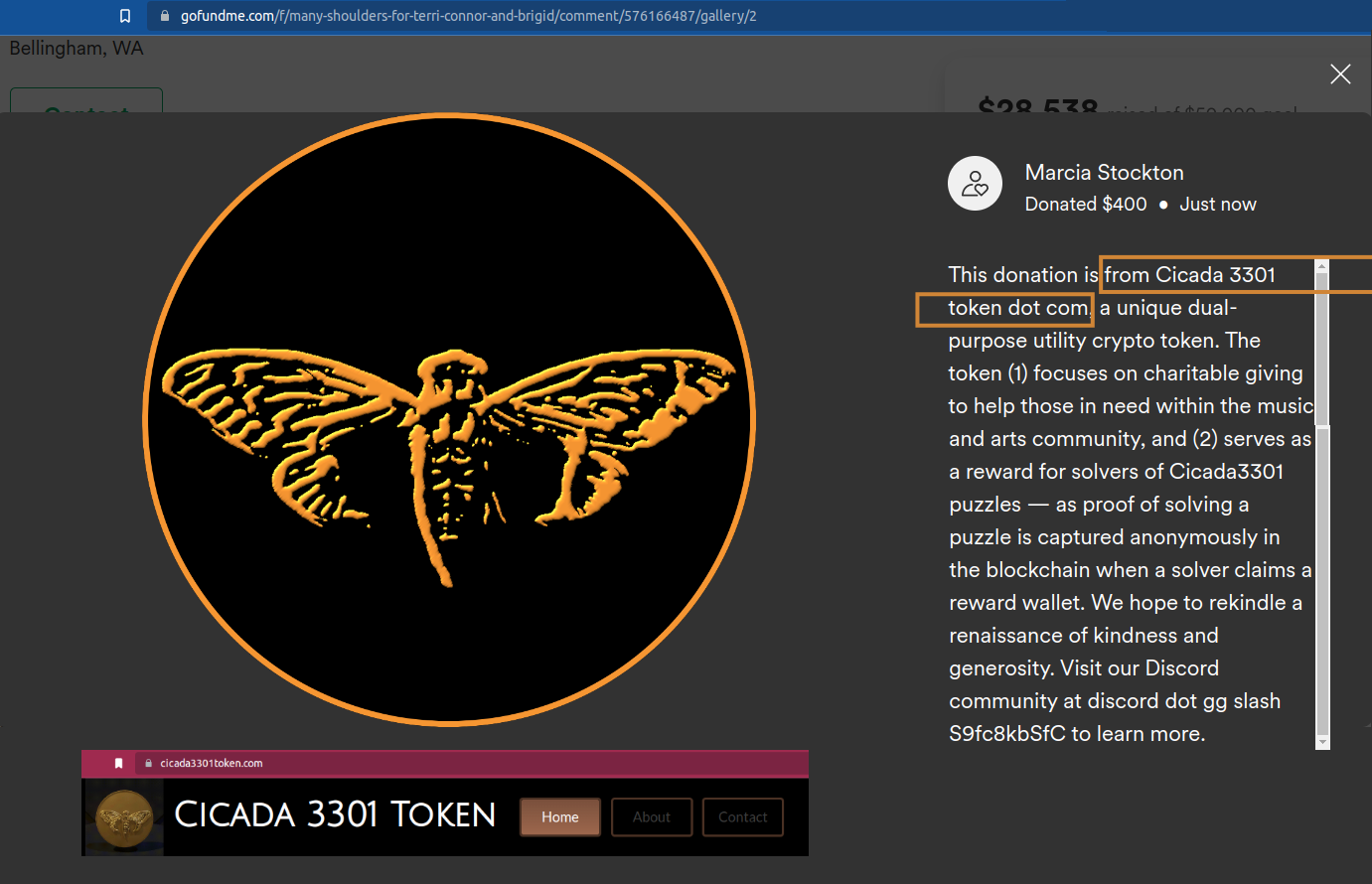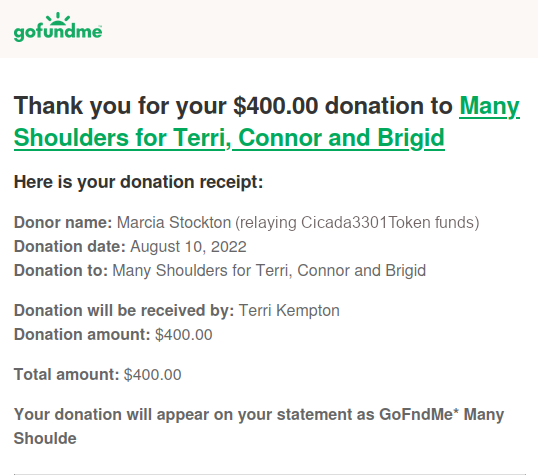 Cicada 3301 Metaverse LLC. All rights reserved.